Is Robert Mfune a Scam Artist?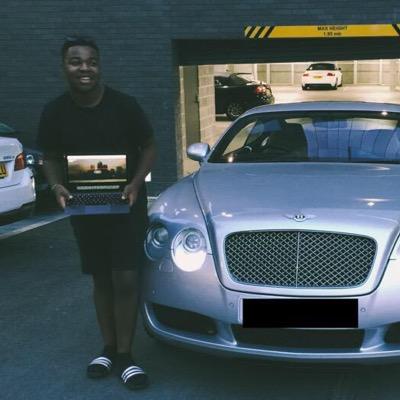 The legendary heroes of those get-quick-rich-schemes are usually exactly just that — legends. Yet, who doesn't love to hear a rags-to-riches story — regardless if it's true or not? This is how Robert Mfune quickly become a tabloid sensation. Mfune allegedly got his start in the investment world when he was 16. While balancing a job at McDonalds and a full course load in high school, Mfune says he managed to find time to become well versed in the stock market. Although his tale is nothing short of inspiring, is Robert Mfune a scam artist?
Since the United Kingdom prohibits minors from trading, Mfune opened up his first trading account under his mother's name. According to interviews, a friend later helped him open up his own account when he turned 18. He says that he first dabbled with Forex trades, and then eventually realized that binary options were more lucrative. Binary options relay on predictive formulas to project asset rates for specific future dates. Mfune says he acquired these investment strategies while working as a tea boy, the British version of a low-level intern, at a finance firm. In just a couple years, Mfune says he figured out how to hit the jackpot. He was soon cruising around Southampton, England in a gold-wrapped Bentley Continental GT. He later purchased a Range Rover and a VW Polo. He told Caters News Agency that he spent around £250,000 on cars. At 19 years-old, embarrassed that his mom had to take the bus to get around, he bought her a car and a house to boot.
The young investor eventually started his own trading consulting service, Trade With Robert. According to Finance Magnates, Mfune's operation is registered with a non-existent website, RNCOGroup.com. One of the brokerages that Mfune recommends is based in the U.S.; a major red flag considering U.S. authorities prohibit binary option trading unless it's under a transactional exchange. Although Mfune had been in regular correspondence with Finance Magnates, when the trading news organization asked him if his service was approved by the UK Financial Conduct Authority, Mfune stopped responding. There have been few other efforts to investigate his claims, and aside from the photos, there is nothing much about his wealth that can be proven.
Mfune has done an exceptional job marketing himself. From his social media to features in a wide range of newspapers, Mfune presents himself as a hard worker who is determined to become a trading expert, even though he's barely 24. Yet, tracing his trajectory, he appears to be someone who climbed every rung of the financial success ladder suspiciously quick. He claims to own a series of homes and coffee shops in England and his birth country, South Africa. He also says he manages up-and-coming artists like Novelist.
Mfune's story is both endearing and confusing. He has yet to release his trading records, and until there's tangible evidence, we must make our own opinions about his claims.
Even if it's all false, he's demonstrated brilliant marketing skills, and could certainly get hired at a PR firm.
Read more of our thought-provoking articles:
Photo source: Twitter